The Gear: 

I love knowing what gear other people are using, so I wanted to share mine. 

This is the gear I'm currently using as of September 9, 2018. This is my main gear that I use at the moment, not everything I own or have previously owned. 

The Board: 

This is my brand new board and set up as of December 2017! Everything is on a beautiful custom 21x18 ambrosia maple Bearded Board. It was built and wired up by Brian Omilion from Omilion Audio in Mckinney, Texas. He did a really great job making sure it looked professional and had a very functional layout. The board has built in input/output jacks as well as IEC power, so that keeps everything nice and convenient as well.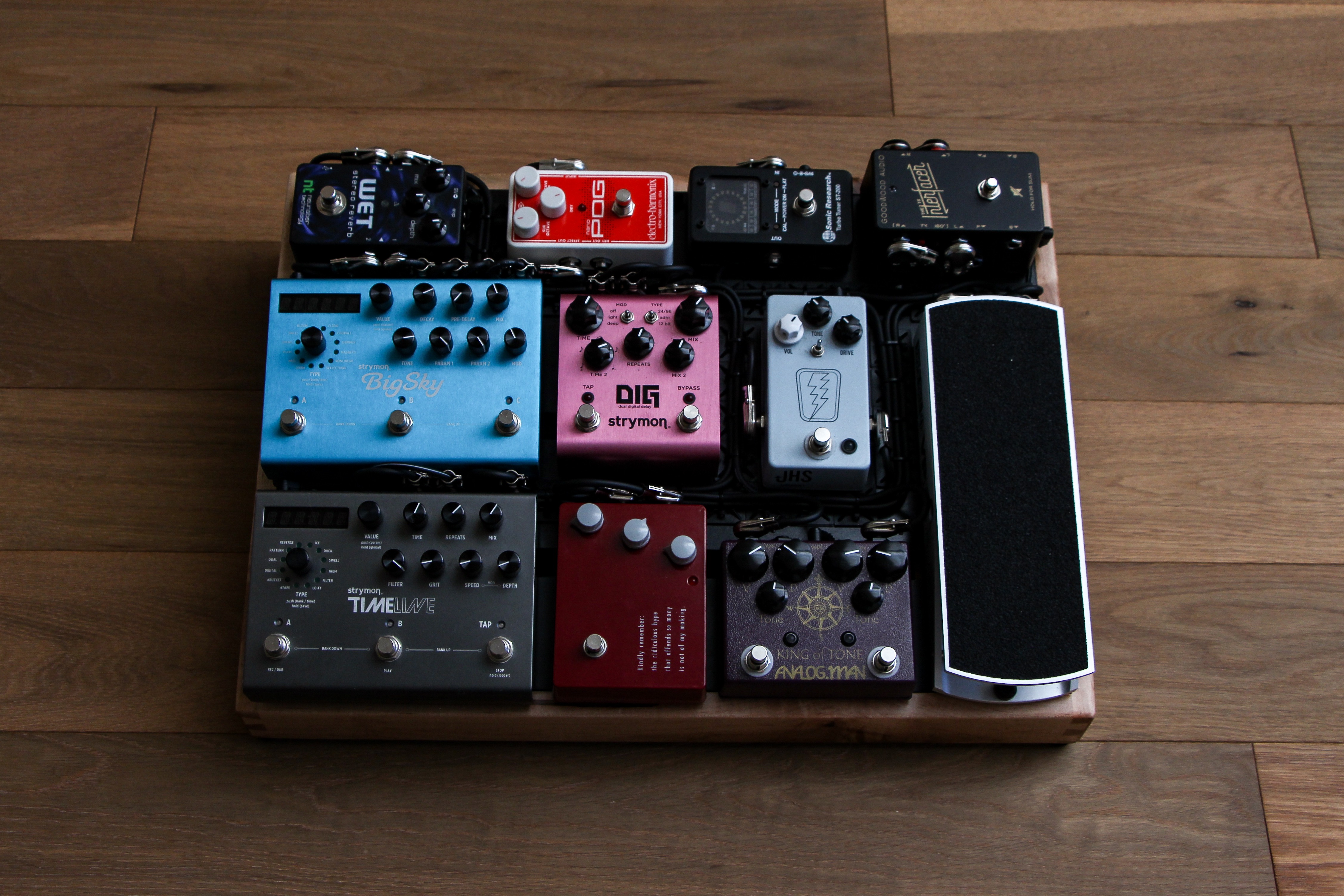 The Chain:

Sonic Research Turbo Tuner: It's a great tuner. One of the most accurate on the market. 
Suhr Koji Comp (under the board): This compressor blew my mind when I first plugged it in. I've always been a fan of the Keeley Compressor, but when I built the Mini Board I wanted to try something different and stumbled up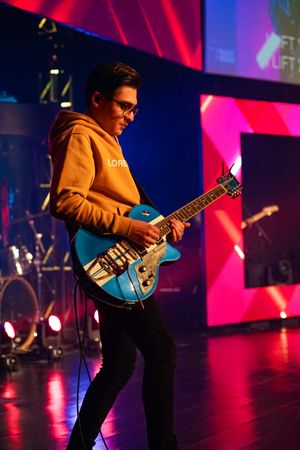 on this. I love it. 
EHX Nano Pog: OCTAVES BRO!!
JHS Superbolt: This is a really cool drive pedal. Most people use these pedals for higher gain sounds and try to emulate the tones of an old Supro style amp, but I actually use this for more low-medium gain type sounds as it adds a really nice thick warmth to my tone. 
Analogman King Of Tone: I use this pedal mostly for the boost side, but occasionally I will stack in the tube screamer side for added gain on certain lead parts. Probably one of the best tube screamer style circuits in my opinion.
Klon KTR: I would consider this my first stage drive. Surprisingly however, it's actually last in my chain of drives. The reason for this is because it allows me to use my other overdrives to push the Klon circuit (my favorite drive circuit), giving me a ton of diverse tonal options. 
VPJR: Makes me louder or quieter.
Strymon Timeline: My favorite delay pedal. Very versatile. I store presets with the tempos for each song in a worship set, that way I never have to do any of that silly tap dancing stuff. 
Strymon DiG: This is a really great second delay to have. I usually use it for more ambient sounds and I'll stack it on top of the Timeline, or I'll use it for that "U2" dotted 8th delay sound.
Strymon Big Sky: This is the ultimate reverb pedal, I can get it to sound exactly how I need it to in every situation. In stereo this pedal is AMAZING.
Neunaber Stereo WET Reverb: This is my all time favorite reverb pedal. If I could only ever have one, this would be it. 
Goodwood Audio TX Interfacer: Here it is, the end of my signal chain. This is a really cool little unit. It basically allows for me to keep my board wired up in stereo but I can sum to mono quickly and easily. It also has a transformer built in to lift the ground on the second amp and as well as a phase switch to eliminate that nasty out of phase sound.

The board is powered by a Cioks DC10 and Cioks Schitzophrenic
The Guitars:

These are my weapons of choice. 

Duesenberg Caribou: 
What can I say, Duesenberg guitars are awesome. They tend to get a large amount of criticism, but once you play one, you'll understand. This guitar has a super unique tone that really has a nice bite to it.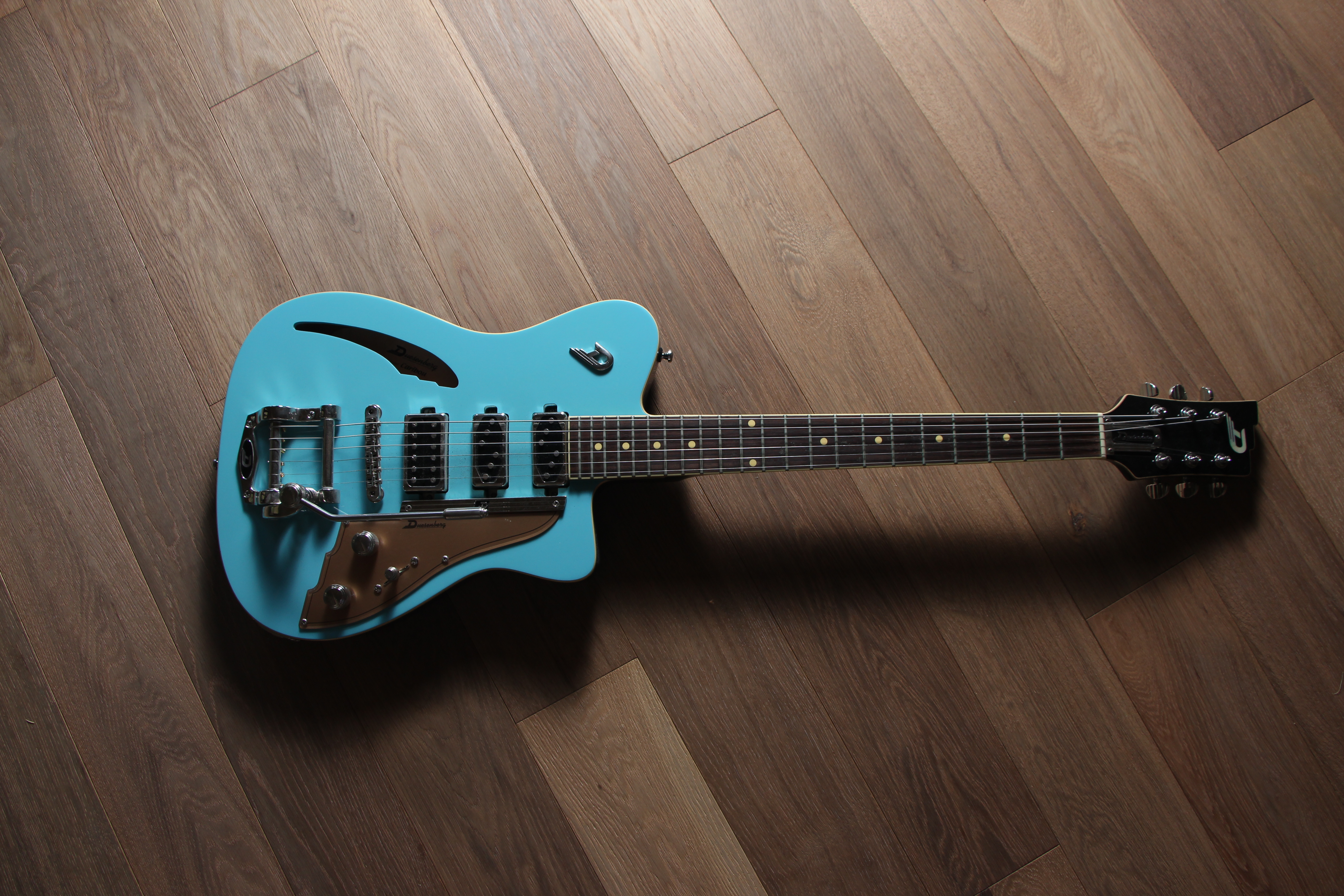 Duesenberg Starplayer TV Mike Campbell: 
The original Duesenberg guitar. Balanced, warm but thick tone, and well rounded ... plus it has two racing stripes!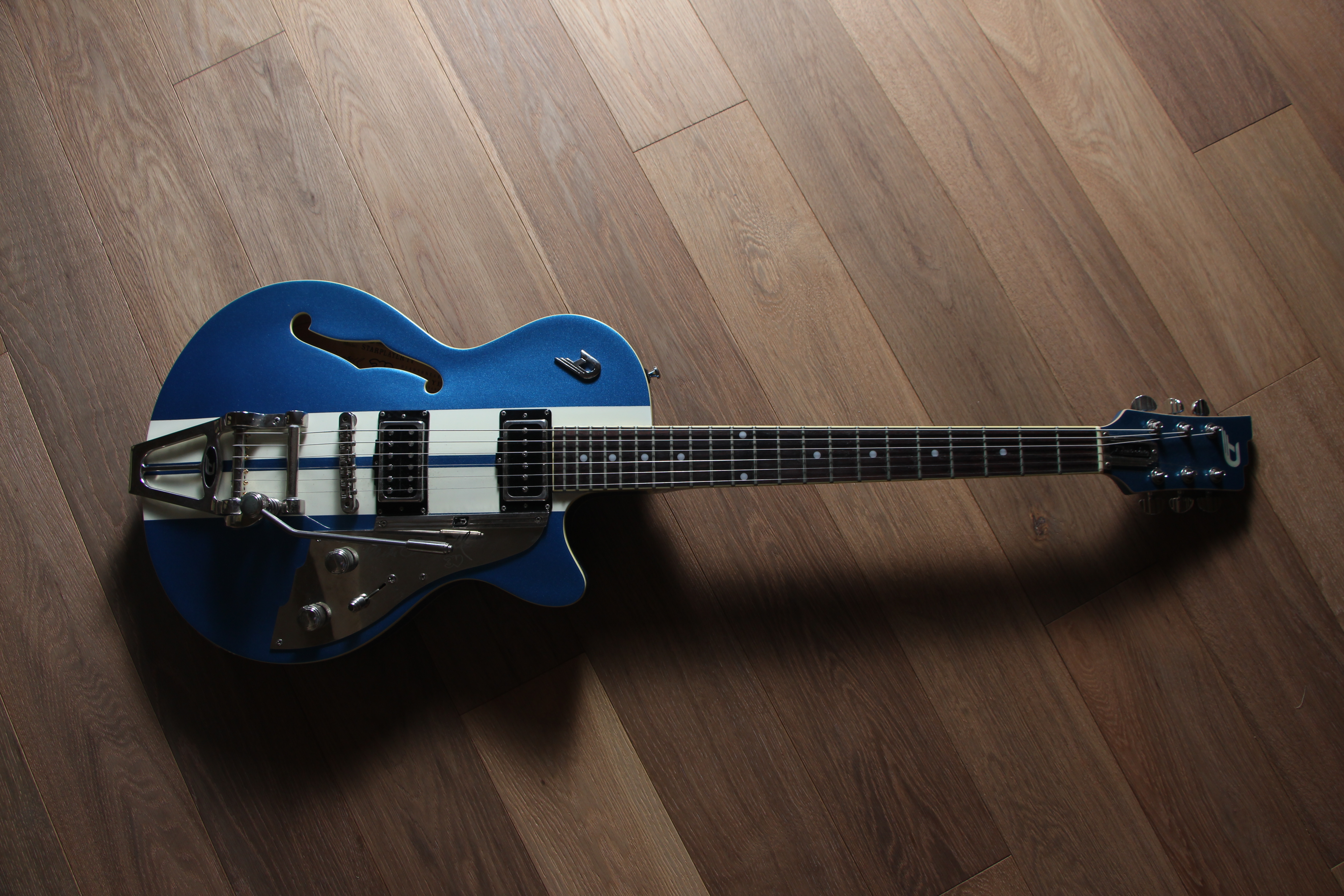 Fano SP6:
Until recently, I had never been a big Telecaster fan, but this Fano with Fralin pickups is the ultimate Tele. It's extremely thick and beefy and it cuts through the mix very well. The middle position is absolute money.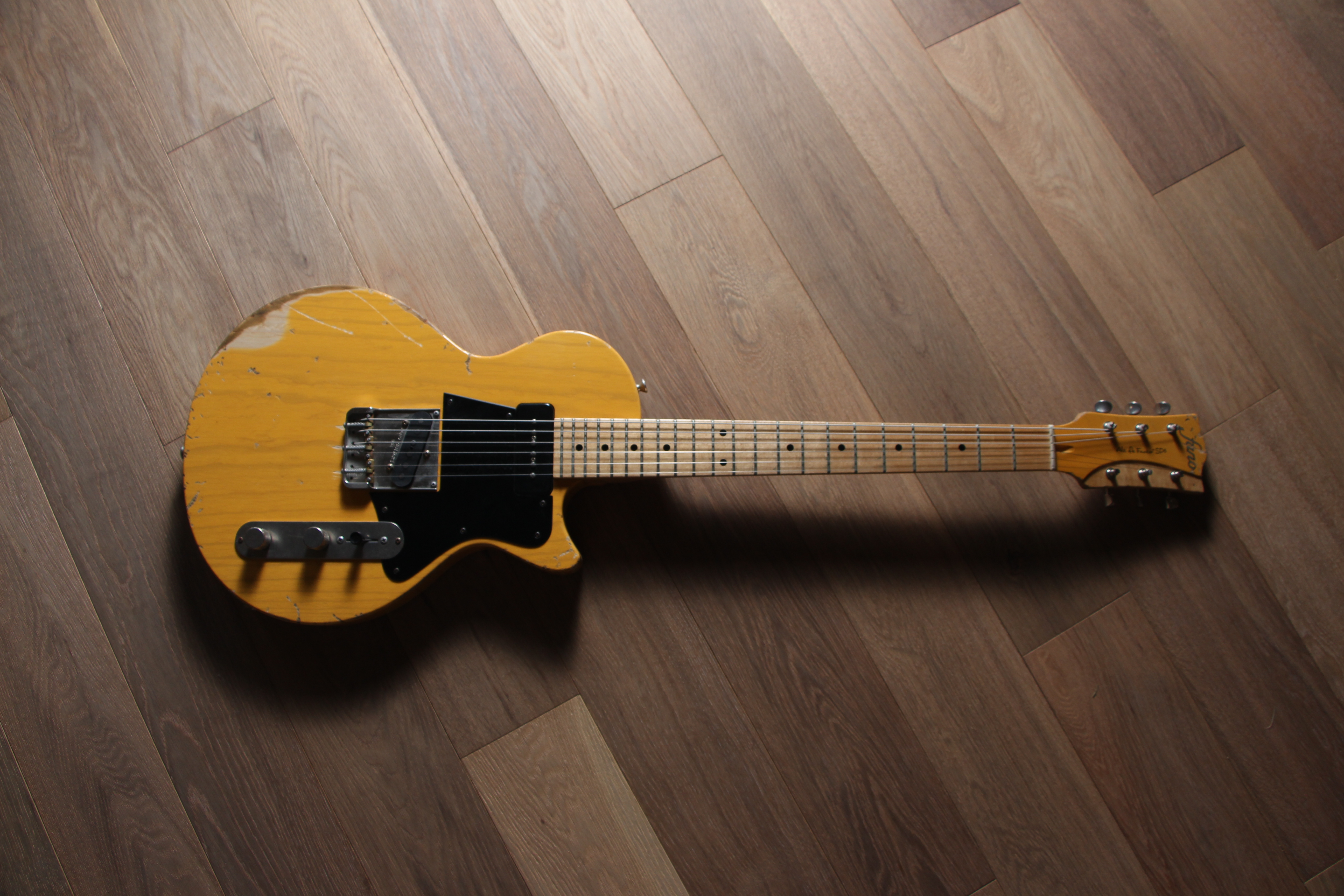 Veritas Portlander "Firebird":
More sparkles. This is a super unique Veritas build from 2015. It has exchanged hands quite a few times but I was fortunate enough to be the most recent owner. This guitar sounds amazing, nothing like I expected. It has three Gibson Firebird style mini humbuckers and a mahogany body. It is actually surprisingly bright and jangly, and it can pull off some really cool strat like sounds.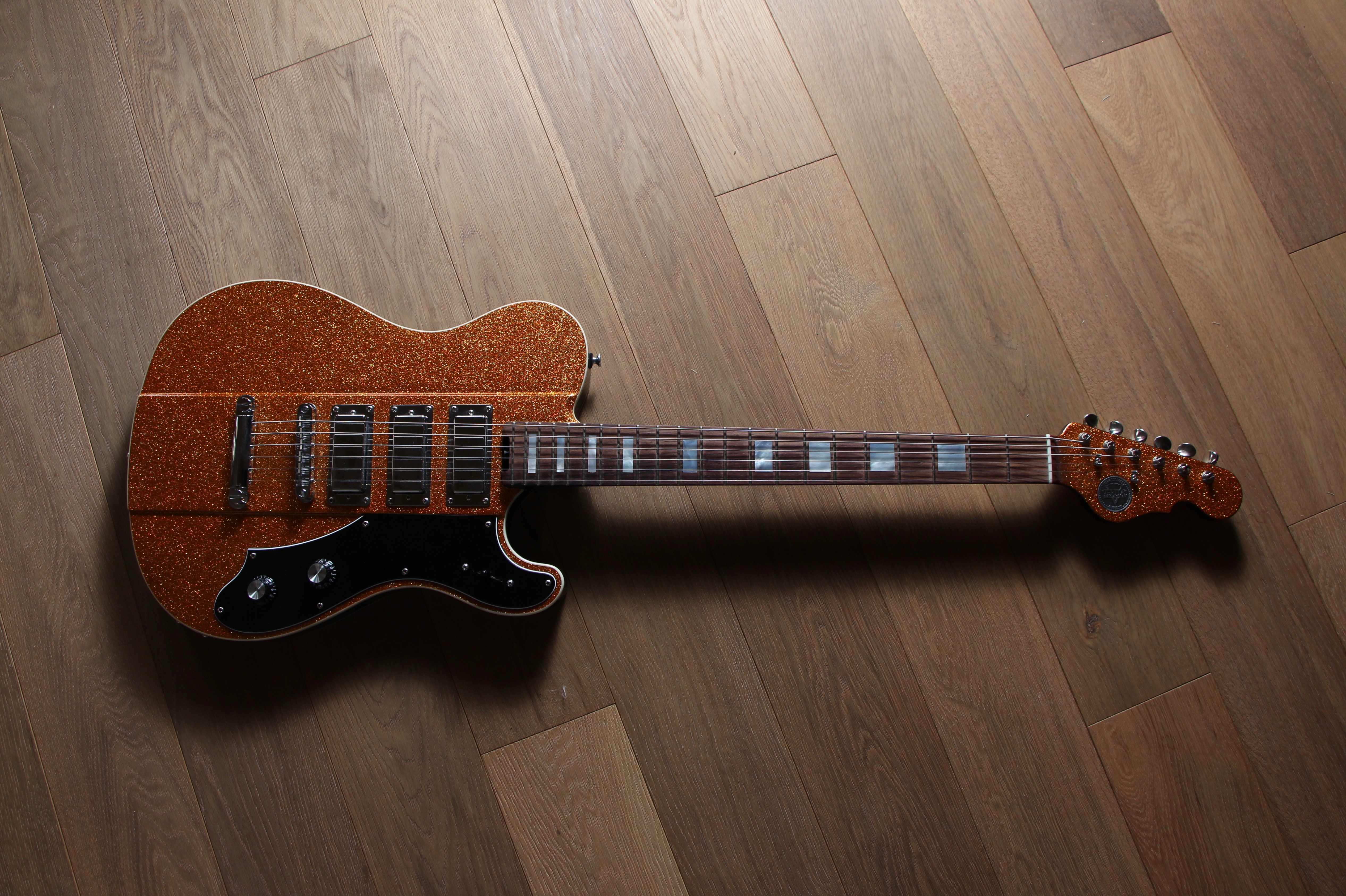 Novo Serus J:
This is a really amazing guitar built by Dennis Fano. This Novo has one of the best necks I have ever played ... the shape, feel, and finish are incredible. The body is tempered pine (for tremendous resonance) and has Amalfitano P90 pickups. This guitar is warm, big sounding, and it sits really nicely in a mix.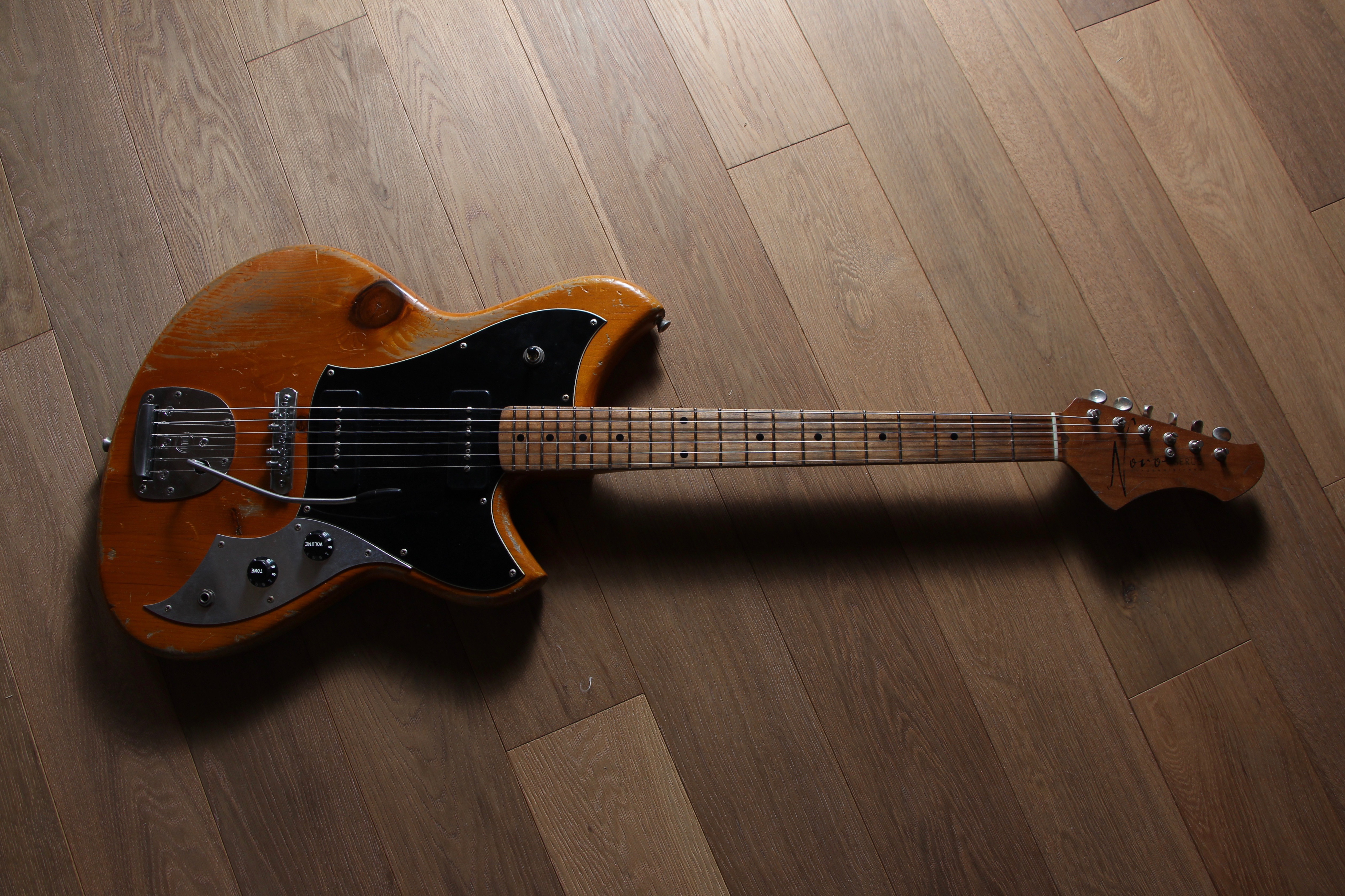 Palir Paisley Titan:
It's art. It's a tele. It's insanely good. Punch with lots of bite, and incredible build quality. Lollar Gold Foil and J Street bridge. Check out Palir Guitars for high quality custom guitars and Wes at Rebel Guitars for current in stock Palir guitars.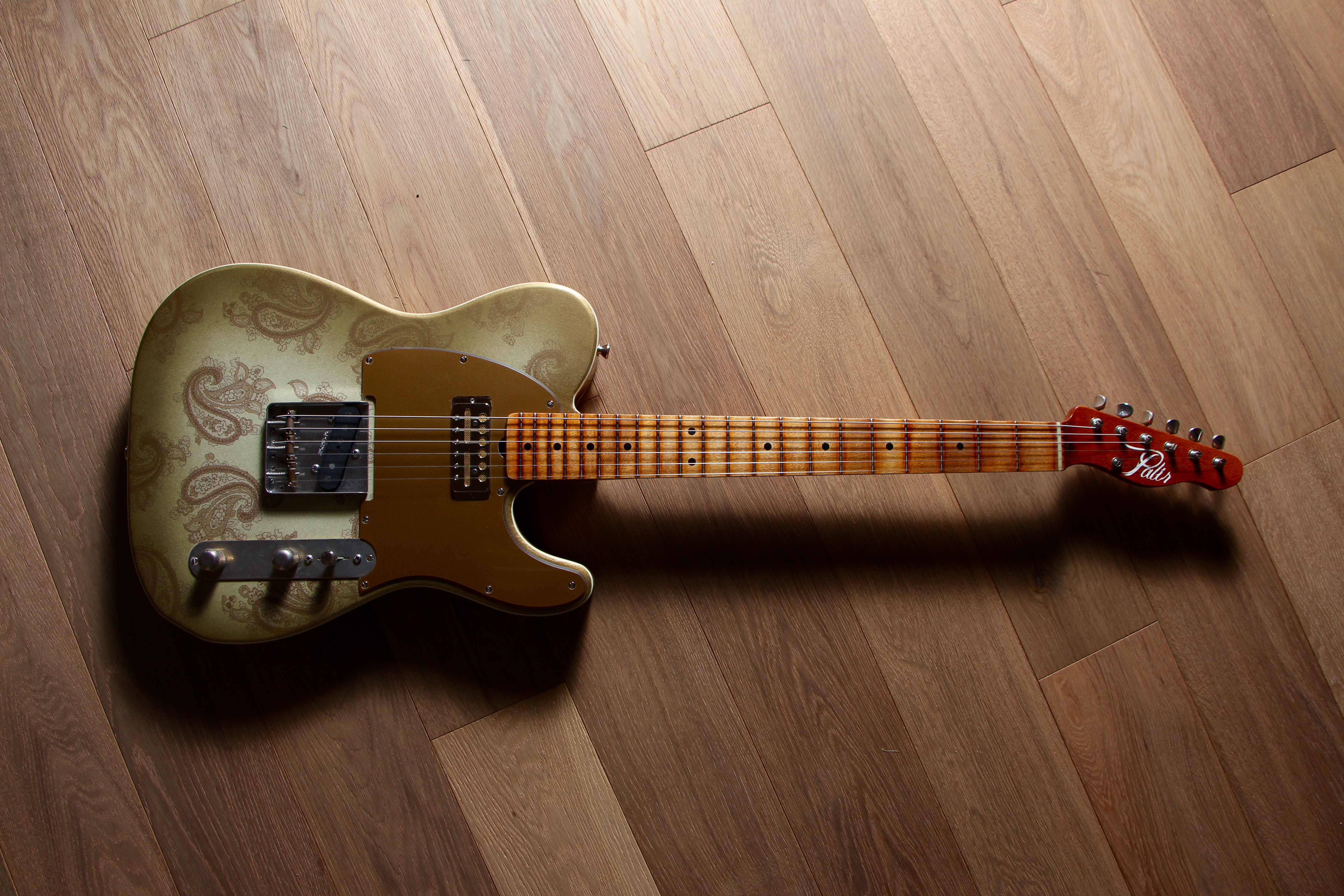 Palir Phoenix:
First Phoenix John Palir has ever rolled out, and the best looking and sounding Jag I've ever played. 
Palir Skinny Titan:
This Palir Skinny Titan has Lollar Gold Foils in the neck and bridge position as well as a Lollar Jaguar pickup in the middle activated by a push/pull on the volume knob. It has a really unique warm tone with lots of jangle.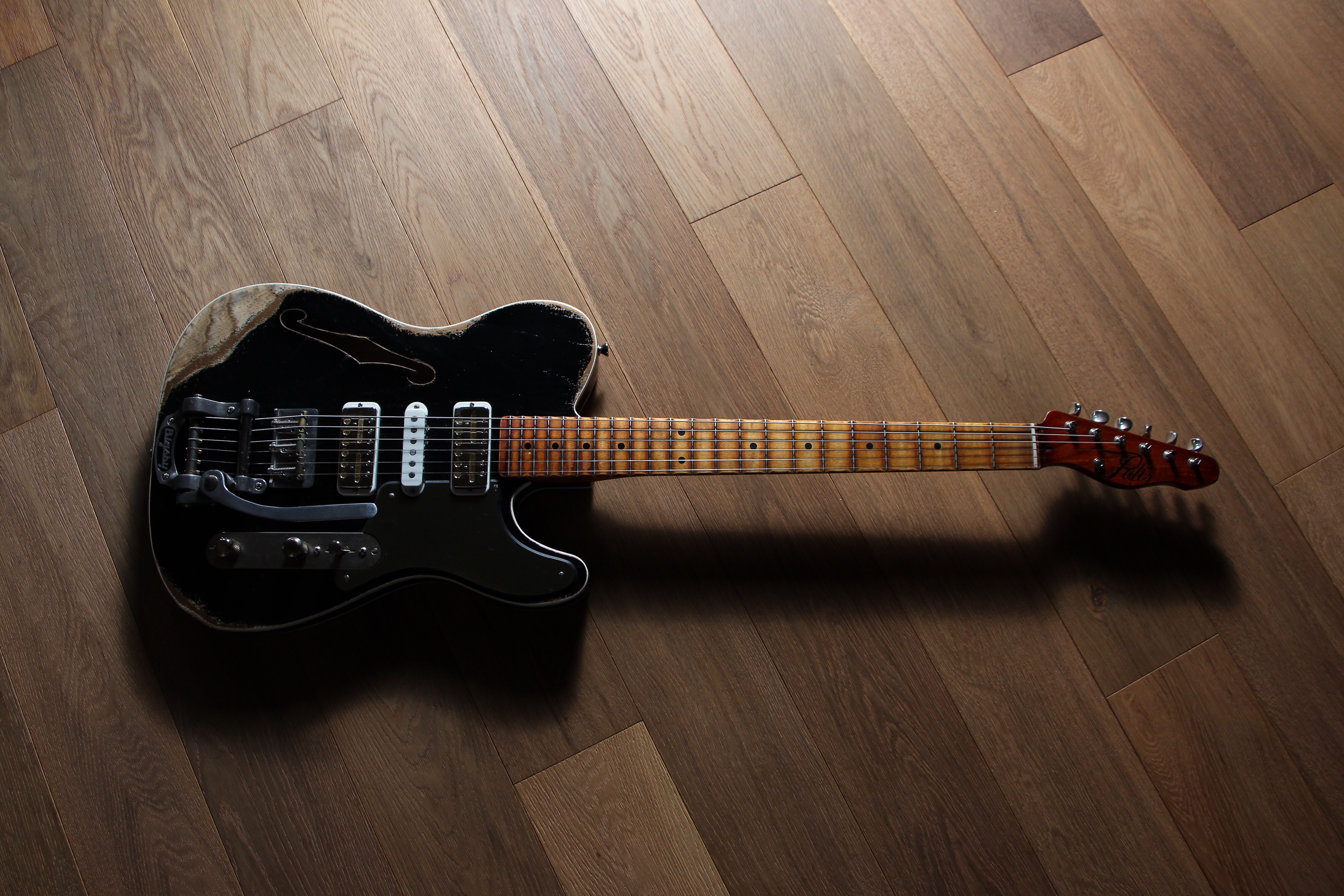 Palir Skinny Titan:
This Palir Skinny Titan has Lollar El Rayo pickups in it and a Duesenberg tremolo system. It also has a crazy unique daphne blue over sunburst finish that really looks like art work.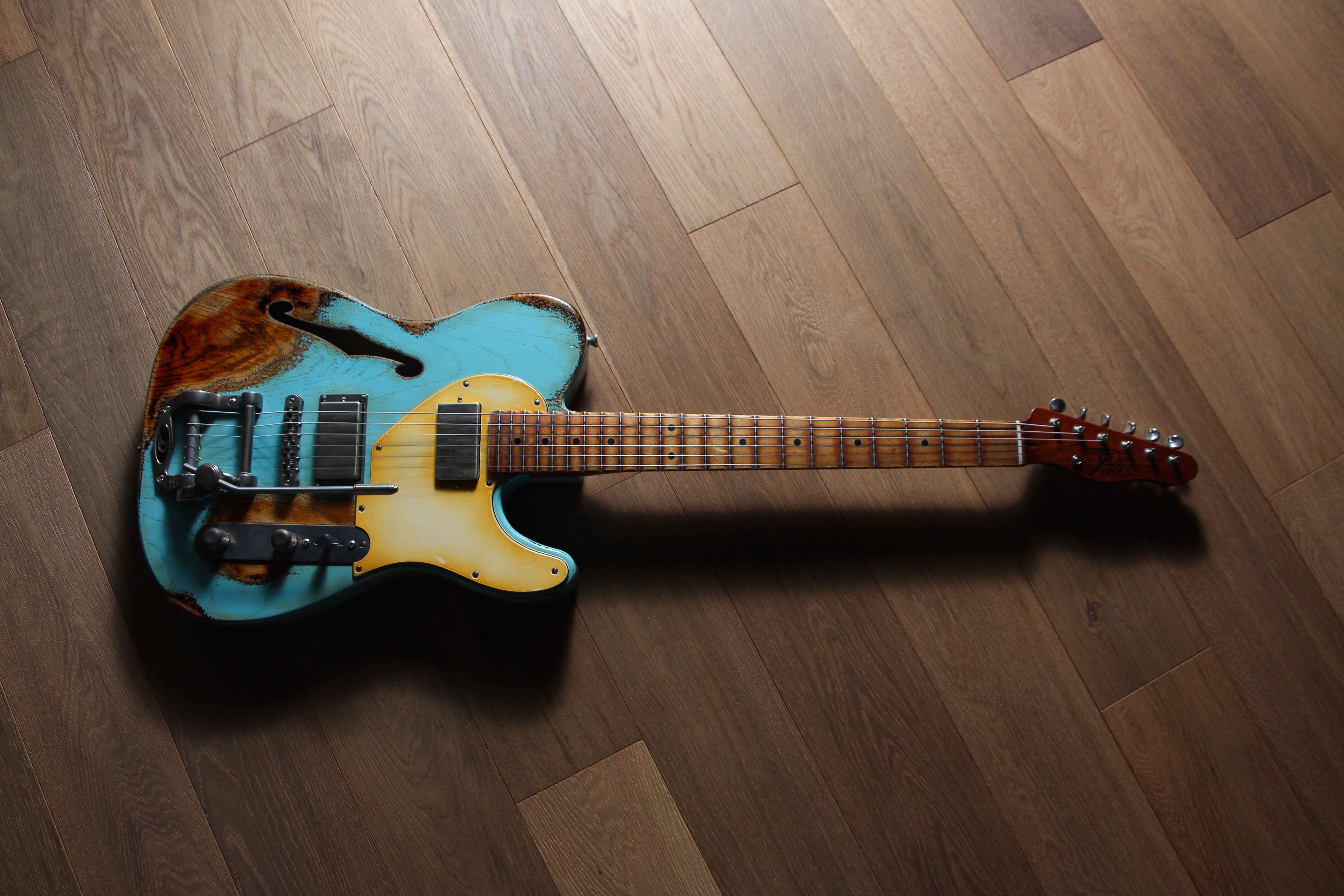 Nash JM-63:
Super clear, smooth. Versatile. Lollars. Does everything I want it to - except my laundry.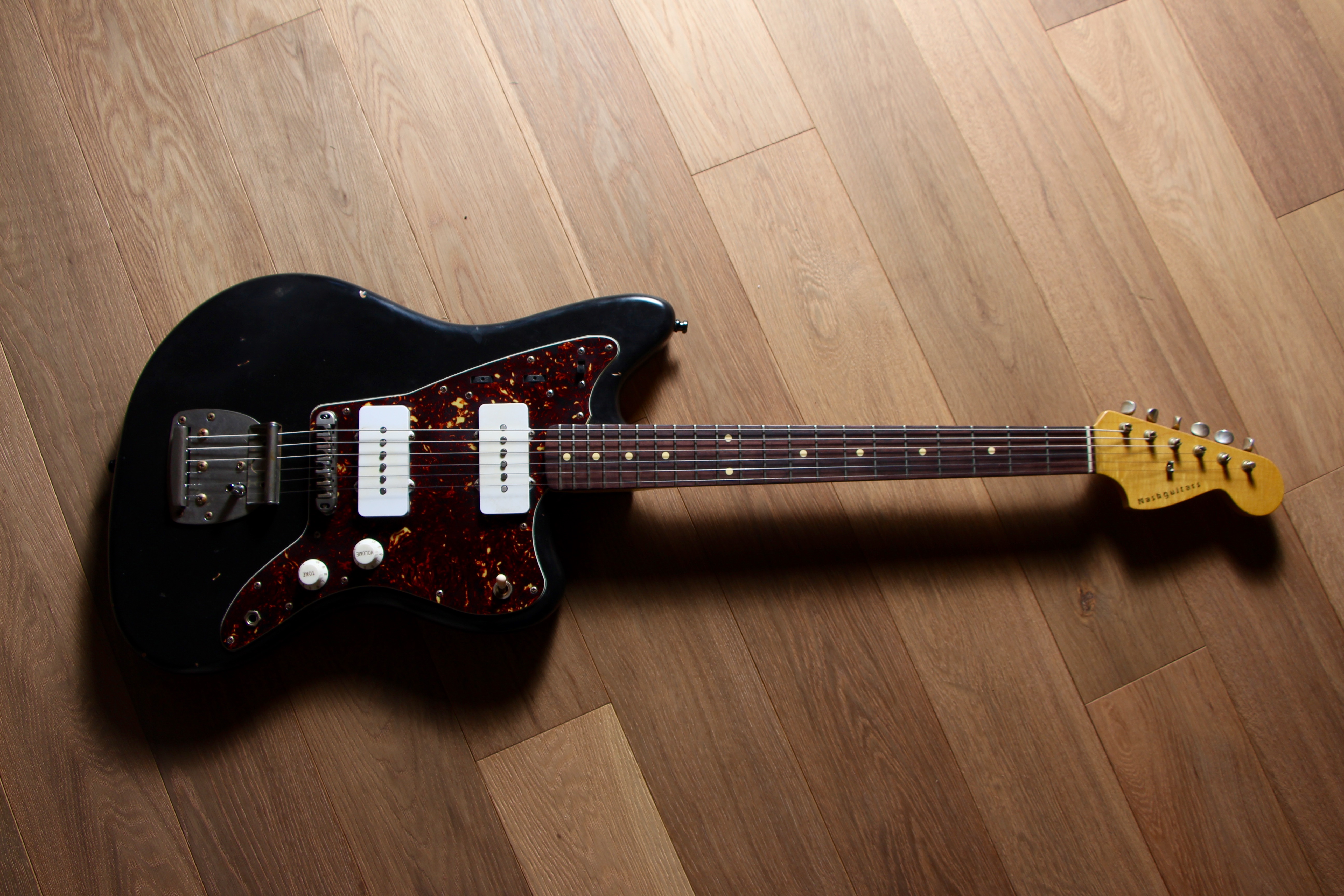 1961 Fender Jazzmaster:
It's legit. The real deal. Pre CBS. It's mostly original except for a Mastery bridge with the original tremolo system, as well as a refret, and one of the tuners is a replacement from a later 60's jazzmaster. It's a players guitar for sure, but it's super cool and the original pickups sound awesome.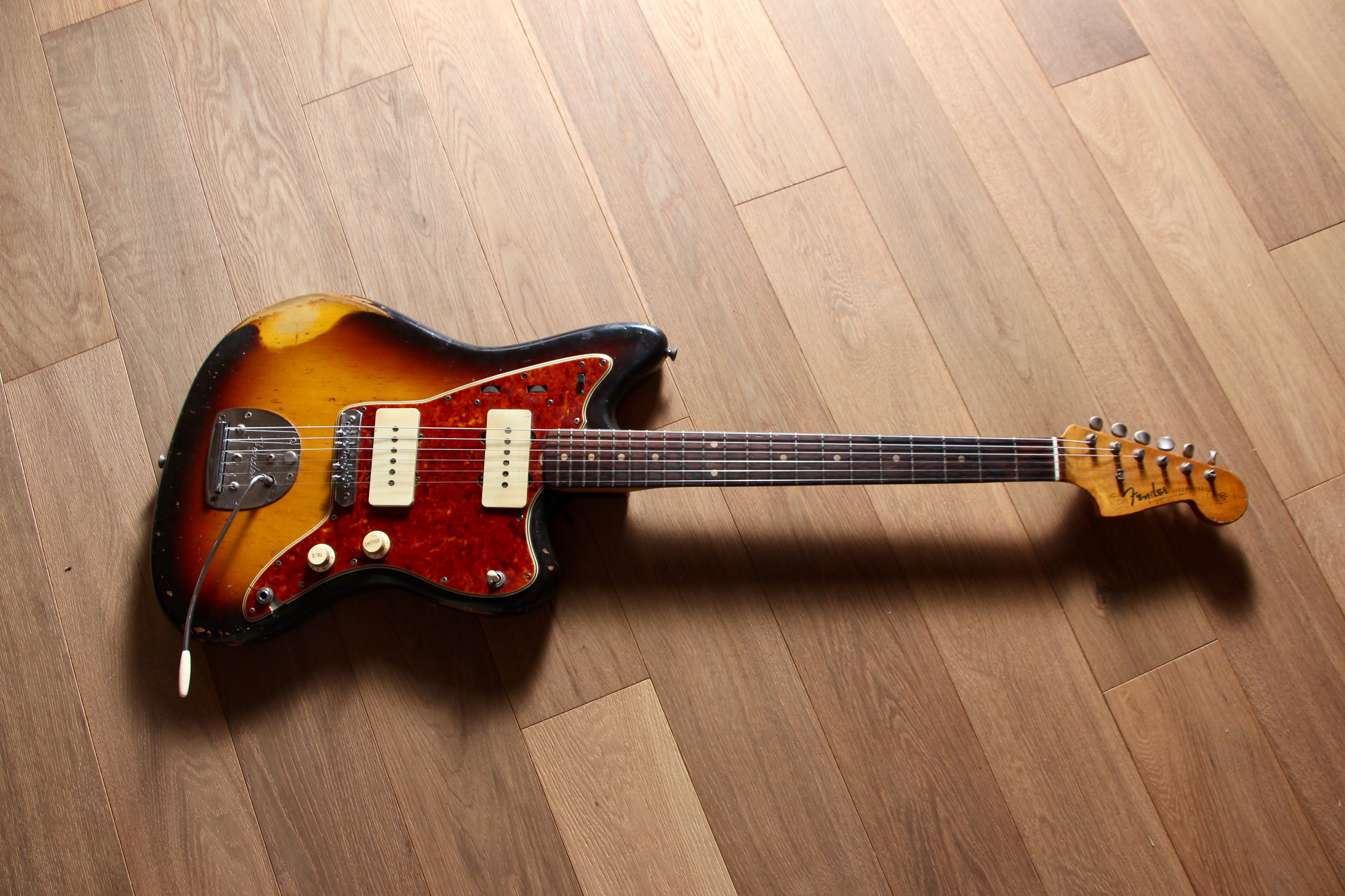 Revelator Nitrojet:
Took a chance on ultra lightweight Paulownia wood. Native to Asia, the Paulownia tree is super fast growing, very strong, and highly porous (which is great for resonance). This 6.8 pound tiny monster sounds powerful, and is super resonant with Lollar Low Wind P90's in the bridge and neck. Exceptional clarity and fullness with every note, combined with a solid punch that reminds one of thunder and lightning. Check out Eric and Josh from Revelator Guitars - great guys and awesome builds.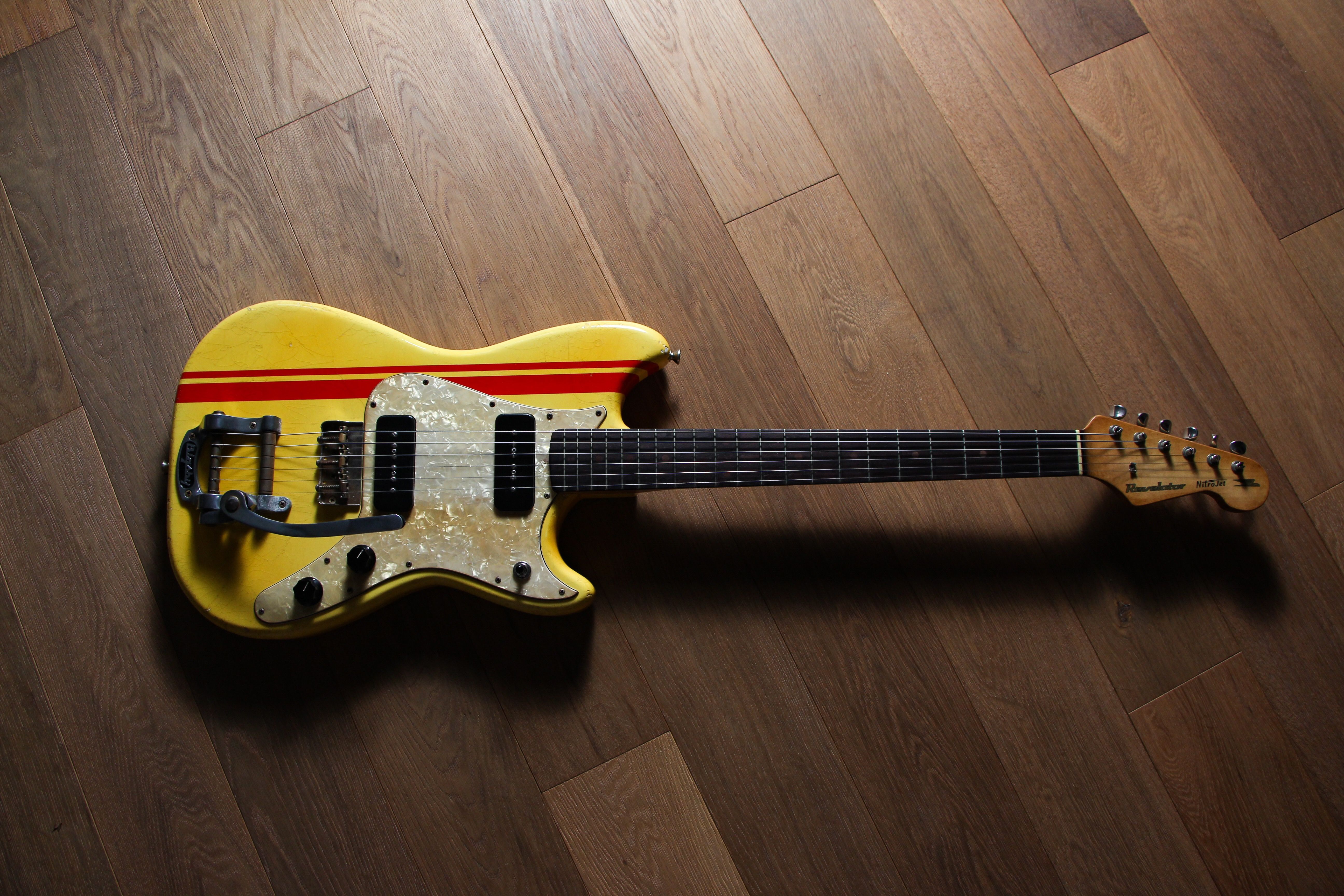 Revelator RetroSonic:
This is hands down the best Telecaster I have ever laid my hands on. The neck feel is perfect, the action is set just right, and the Lollar Special T pickups have bite and clarity to them with just a hint of twang like every Tele needs.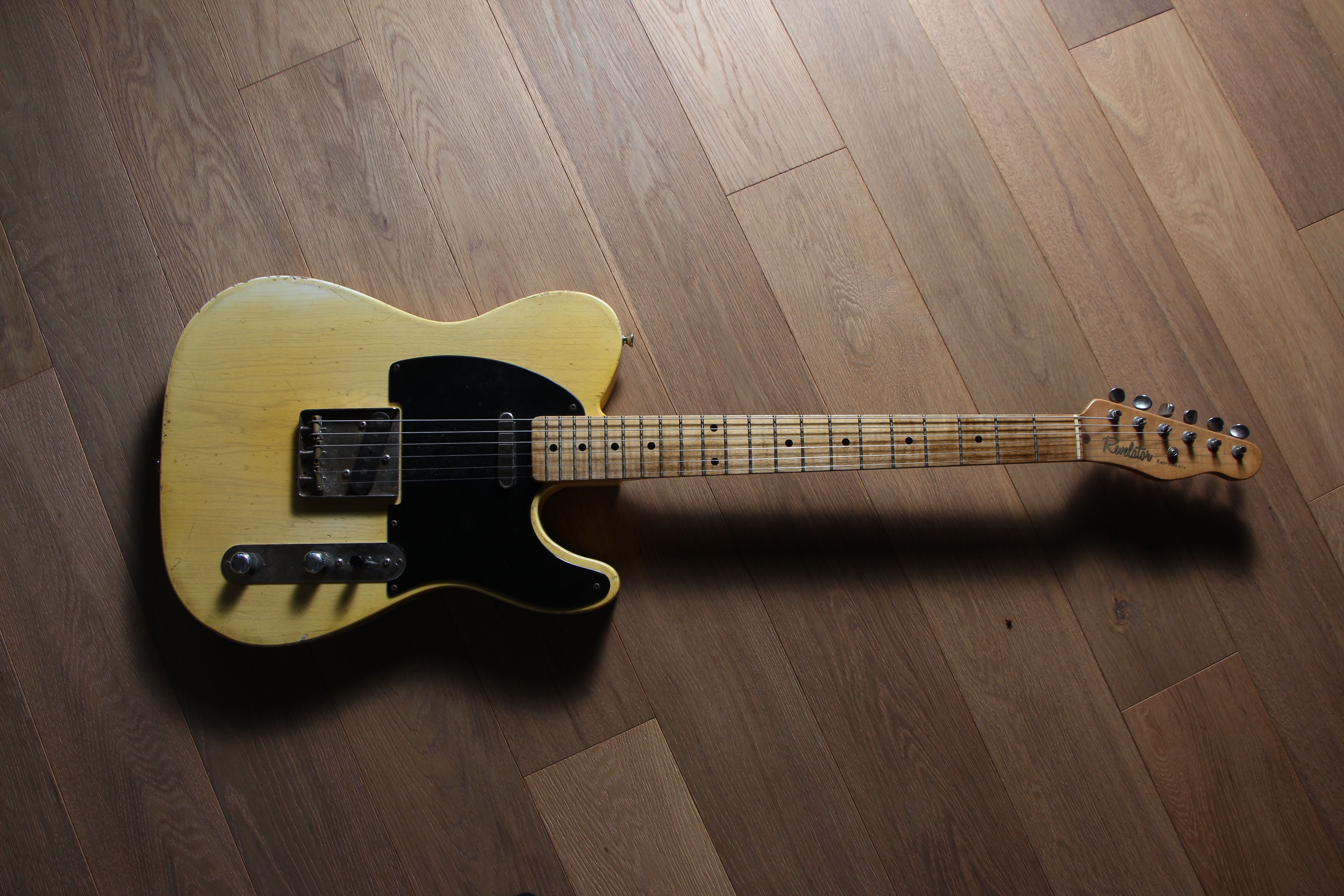 Revelator SuperKing:
Warmth. Something hard to find in Strats, guitars which tend to be thin or brittle sounding if they don't have the right pickups. This guitar has Budz pickups that were custom wound to be a little darker and warmer than standard Stratocaster pickups. Even though they are darker, they still have plenty of meat and growl.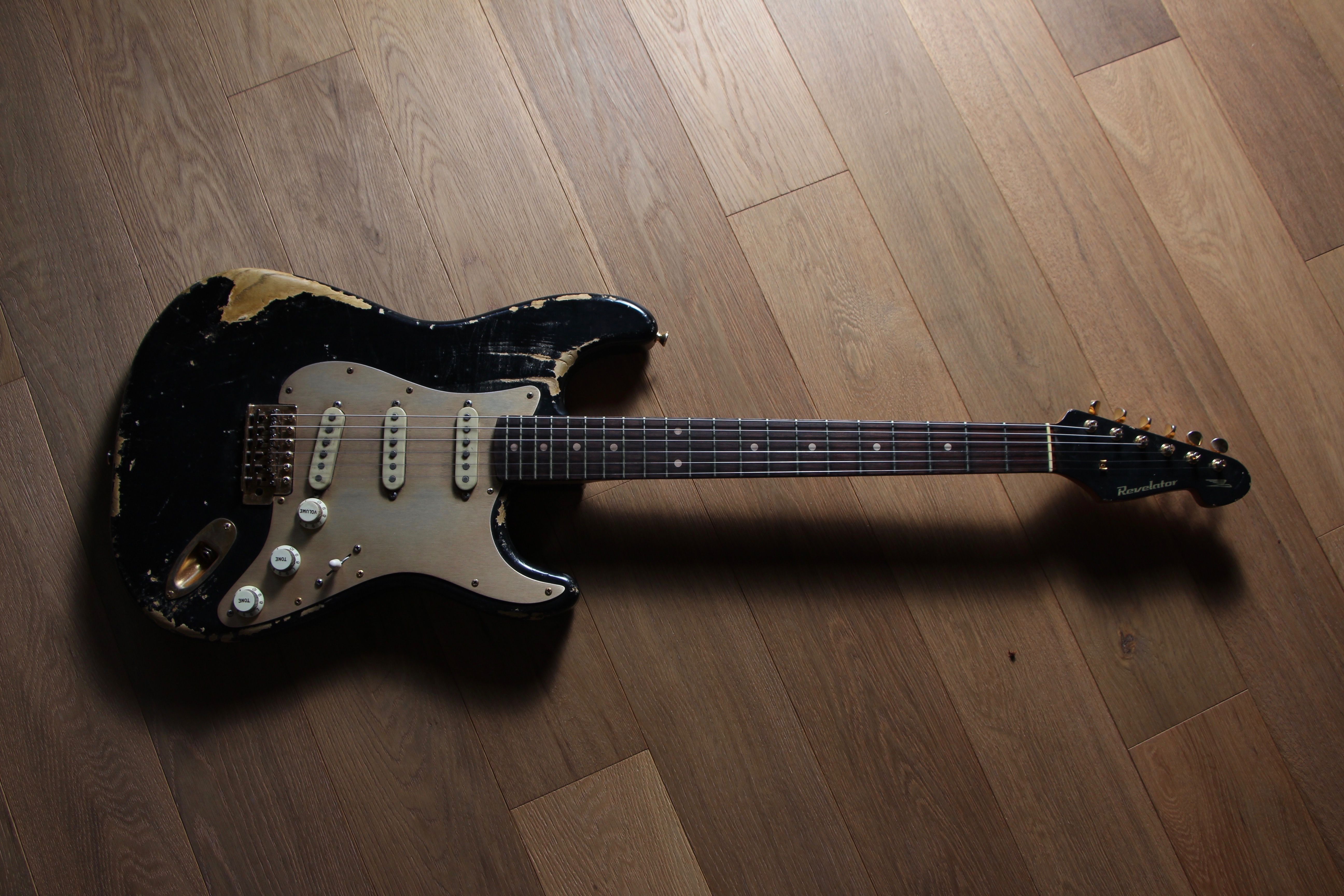 Creston Electric Mustang:
Super unique and super sparkly! This Mustang style guitar is a killer instrument loaded with Lollar Firebird pickups in both the bridge and neck. This guitar cuts through the mix like butter but yet still retains fullness and body. Creston Lee makes some pretty cool and unique guitars that each have an amazing amount of attention to detail. Make sure to check out his website to see some other cool builds!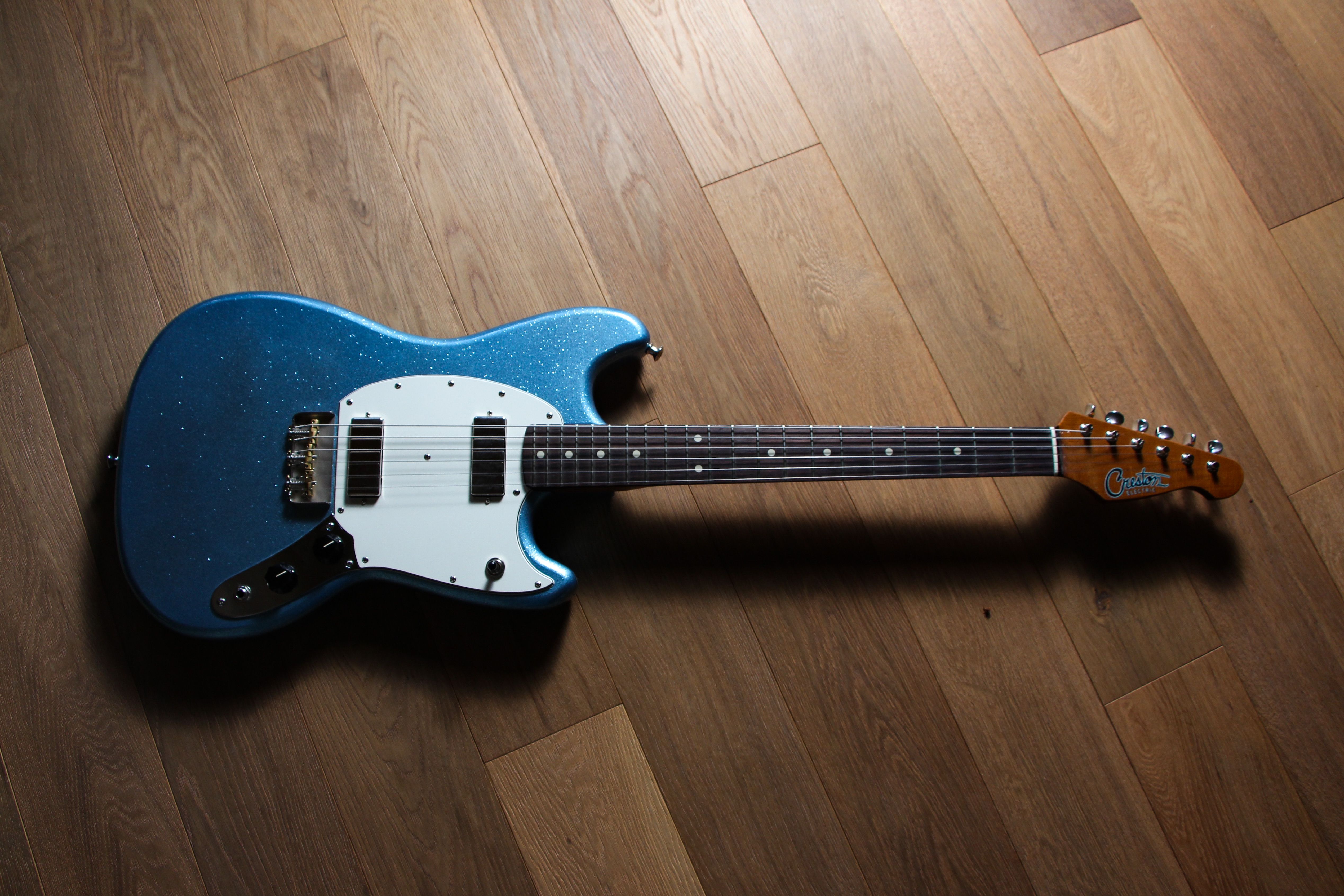 Taylor 814ce:
I don't play acoustic very often, but this is what I go for. I've always loved the tone of Taylor guitars, so if I'm going to have one acoustic to use live, then this is it.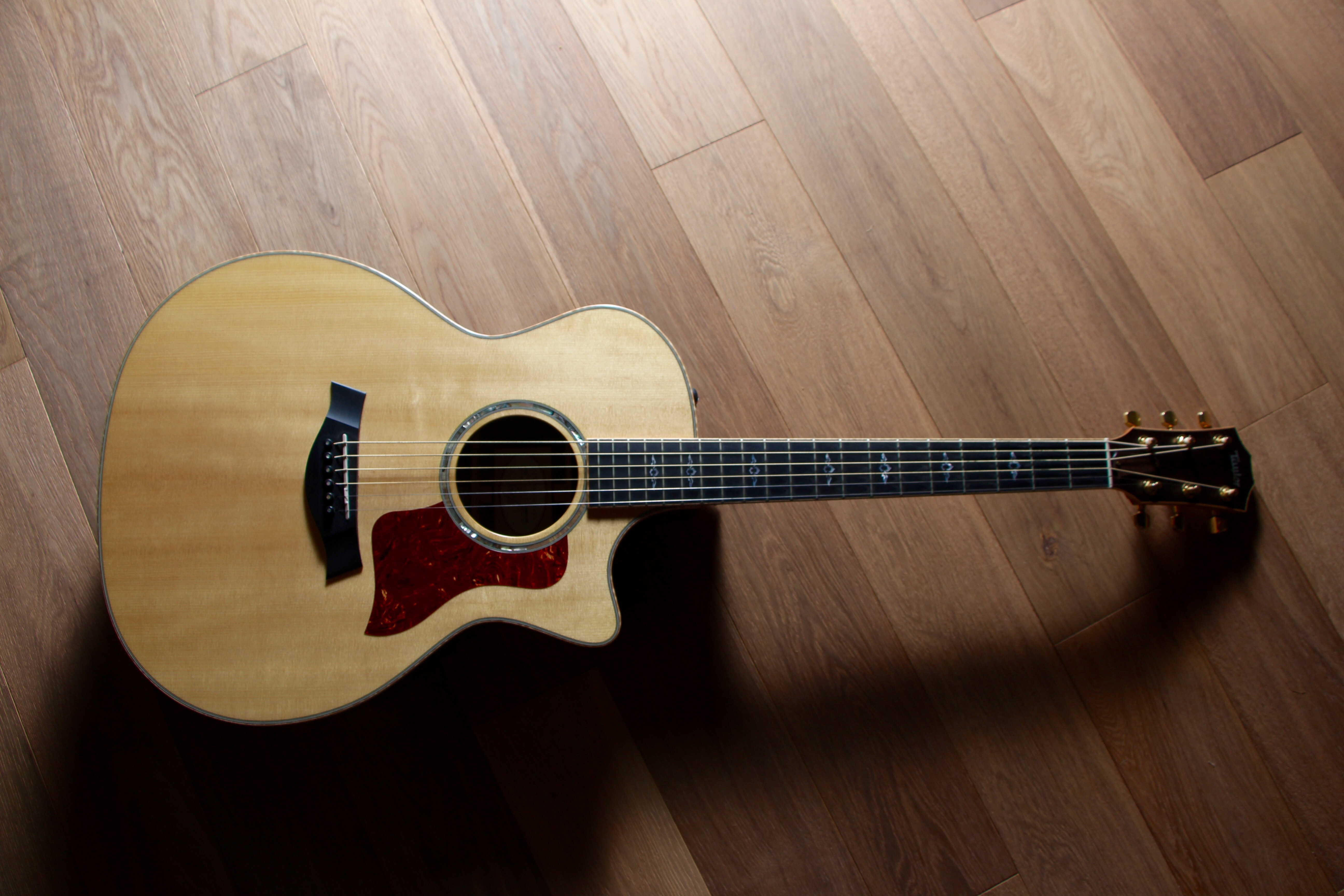 1947 Gibson LG-2:
This might just be the coolest guitar I have. It was built in 1947 at the Gibson factory in Kalamazoo, Michigan. The guitar is entirely original, but yet still plays and sounds amazing. There aren't any pickups or electronics in this guitar, it's just purely an acoustic. This is one of the few guitars I've played that truly feels special and inspiring.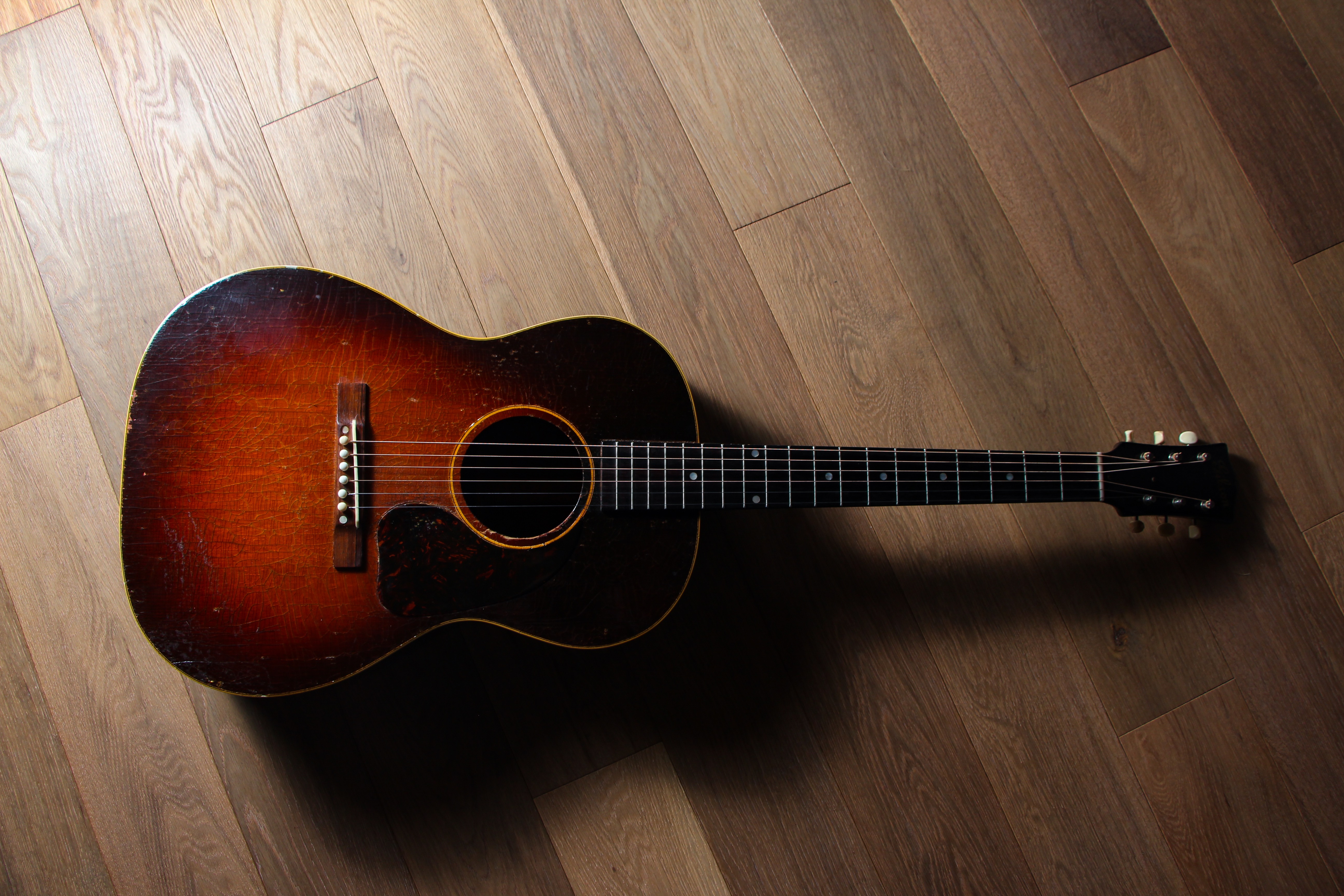 The Amps:

This is where it gets loud ...

Tone King Metropolitan:
This is definitely my favorite amp. It's huge sounding. Nice "Fendery" clean tones, "chimey" Vox tones when it starts to break up, and Marshall growl at full drive. Nicely balanced and well rounded ... plus it weighs almost nothing compared to most big amps so it's easy to carry places.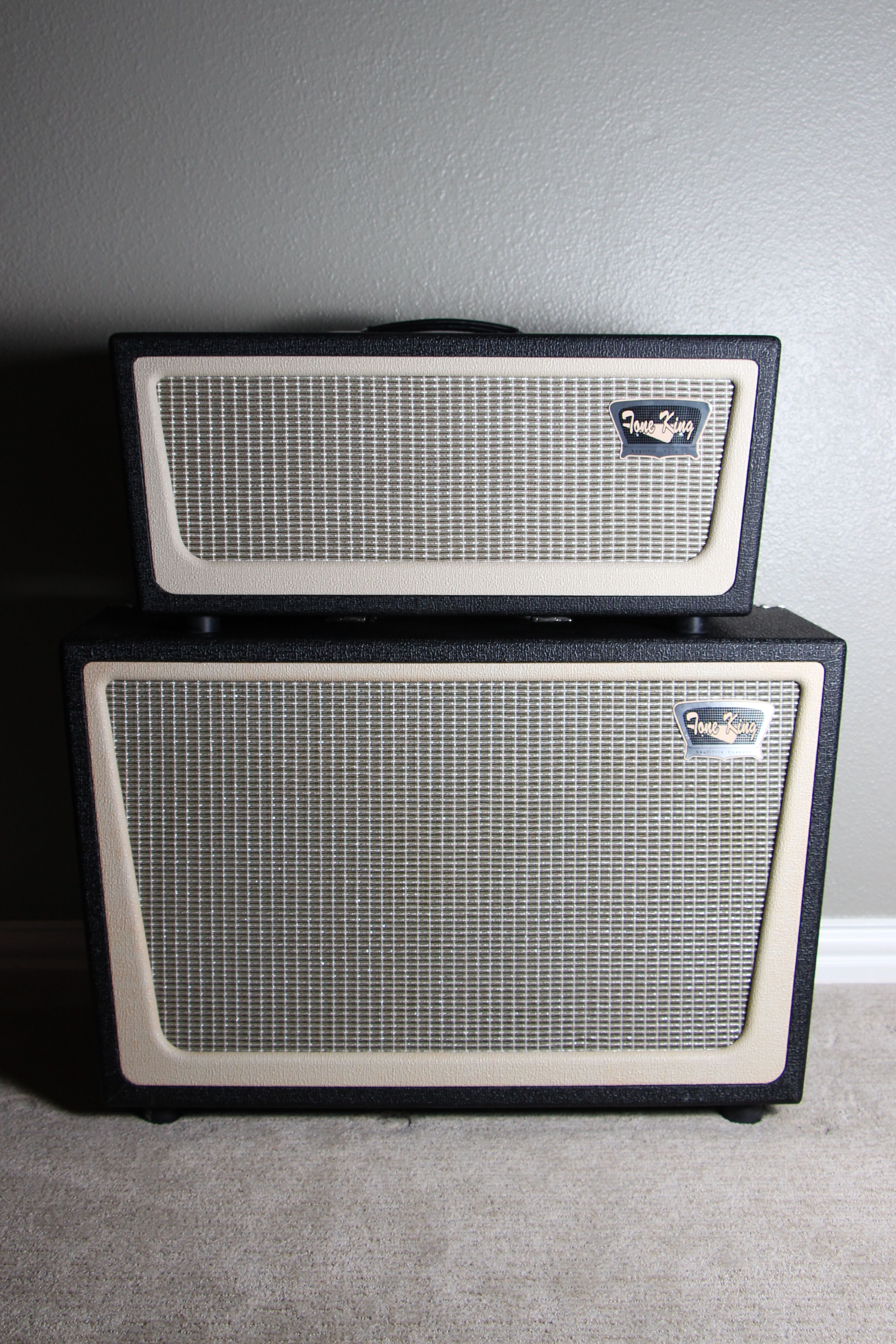 Top Hat Ambassador:
This amp is a quad 6v6 beast! It was discontinued by Top Hat about 10 years ago but upon request they built one for me. Loads of jangle and chime in this amp, it has similar tonal characteristics to the Tone King Metropolitan but it's a little more raw sounding and road friendly.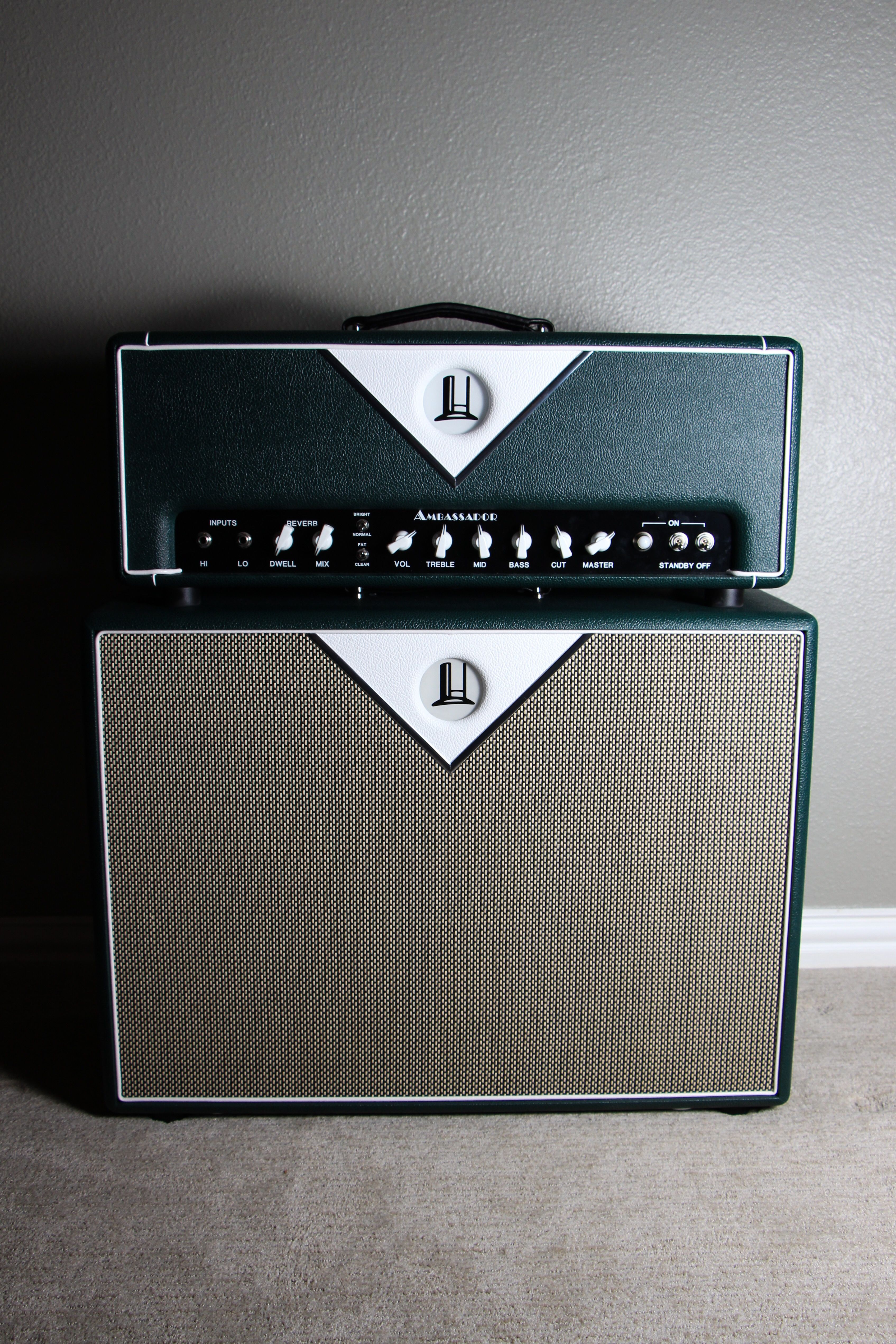 Bad Cat Cub III 30R:
This amp is like a cross between a Vox AC30 and a Marshall style amp. It has some chime to it, but it also has a ton of growl. This makes it very unique compared to more mainstream amps.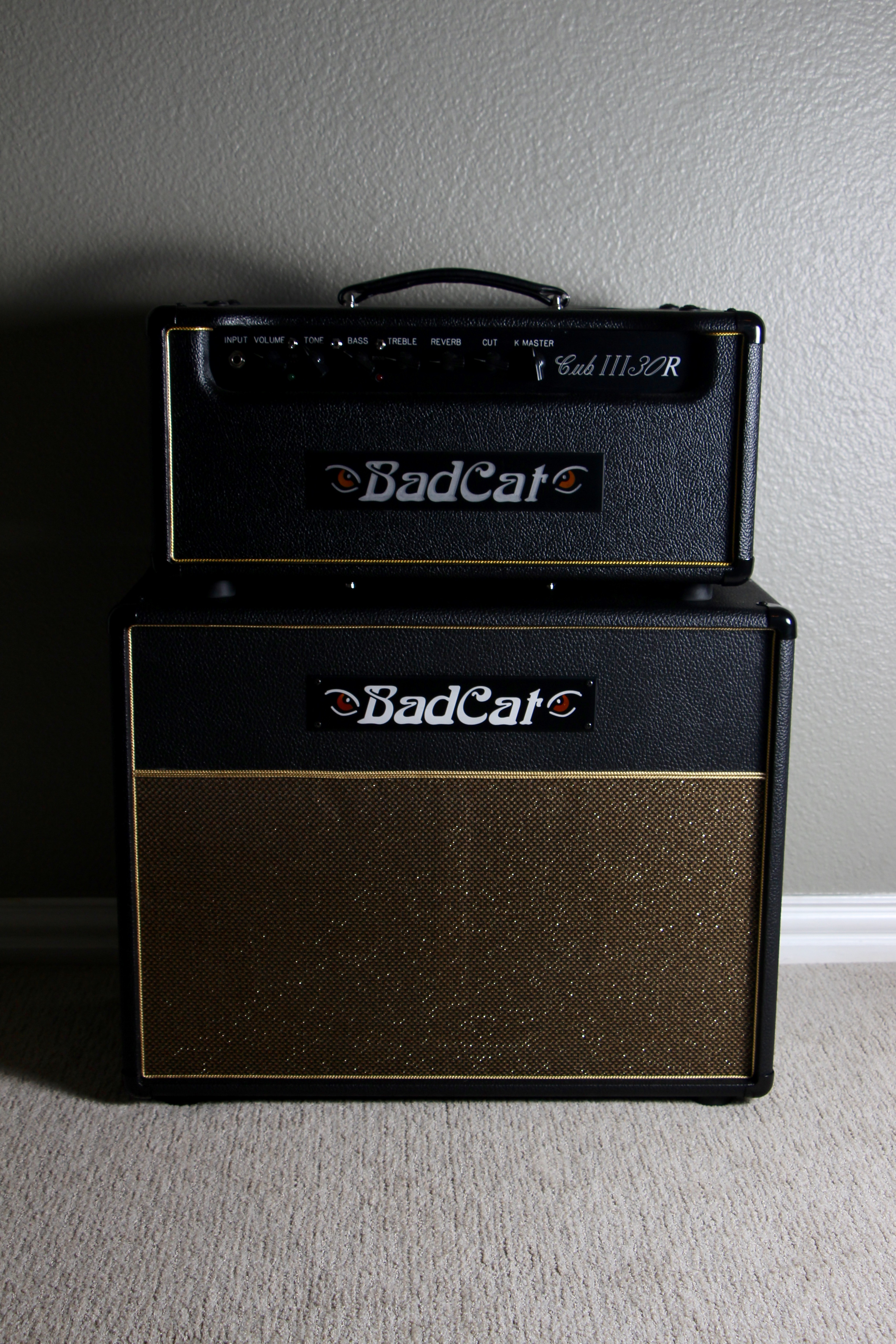 Kemper and Universal Audio Ox:
Recently I've gotten into the digital side of amps due to noise limitations at many of the churches I play at. The Kemper is a great tool because it's extremely lightweight and small but yet you can load a profile of any amp you want. The UA Ox is slightly different. It's a load box that models real speaker cabinets and microphones, so essentially you connect your amp head to it rather than a speaker cab and from there you can play with the type of cabinet, mic placement, etc. It's a pretty amazing tool! 9 times out of 10 these days I run stereo with the Kemper and an amp head thru the Ox.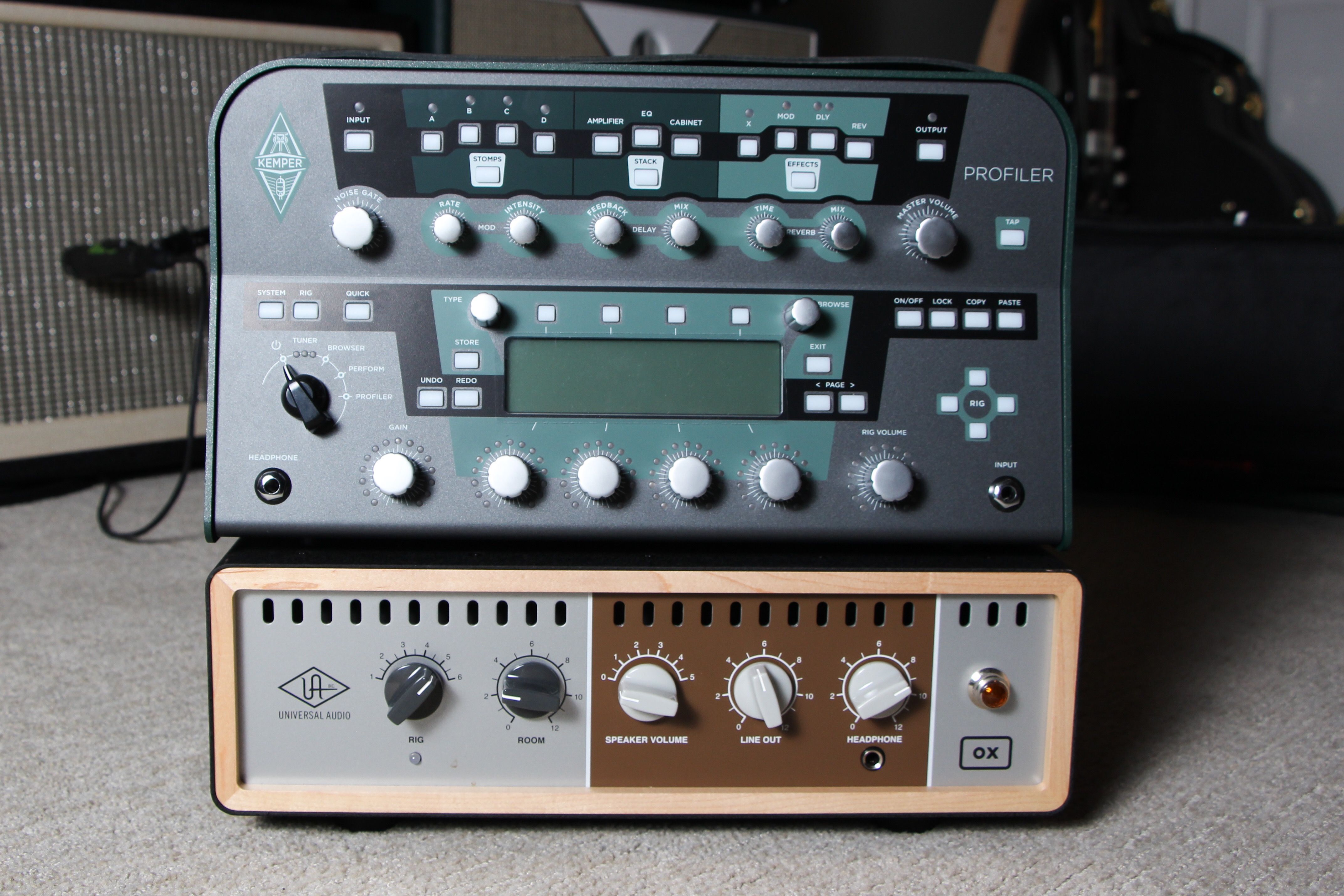 GEAR REPAIR AND MAINTENANCE:
If you are local to the Dallas, Texas area .... please check out Billy Avent of Avent Guitar and Amp Repair. We've known Billy forever. Billy is honest, super knowledgable, reliable, the nicest guy ... and he is the only person I trust my gear to. 
billy@aventguitars.com 
214-223-9210